Washu Kaku-uchi Ueda-Ya
Introducing Washu Kaku-uchi Ueda-Ya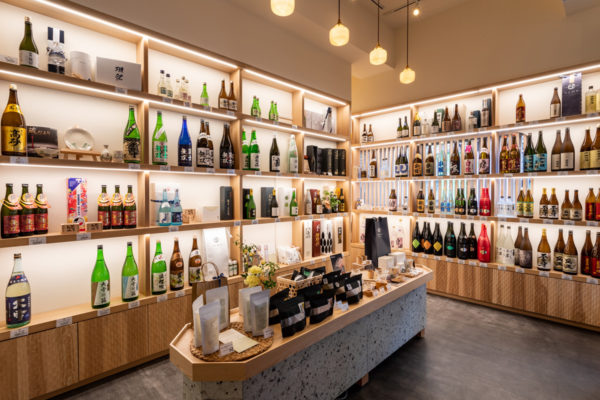 At Washu Kaku-uchi Ueda-Ya, we present you a new way Japanese sake and other Japanese alcohols are enjoyed in Asahikawa, Hokkaido.
Our store is divided in two areas: the sales area and the drinking area.
In the sales area, we sell Japanese alcohol produced in Hokkaido as well as other alcohol from brands we can truly recommend based on the seasons, the brewers selections, and trends.
We also sell wooden drinking glasses locally made in Asahikawa by the glass workshop Juncobo. Those are used as presents, as well as in bars and in luxury shops and restaurants in the whole country.
When visiting our store, please let us know your tastes or the name of any alcohol you would like to try. Our staff will do their best to recommend you products according to your request.
We are looking forward to welcoming you.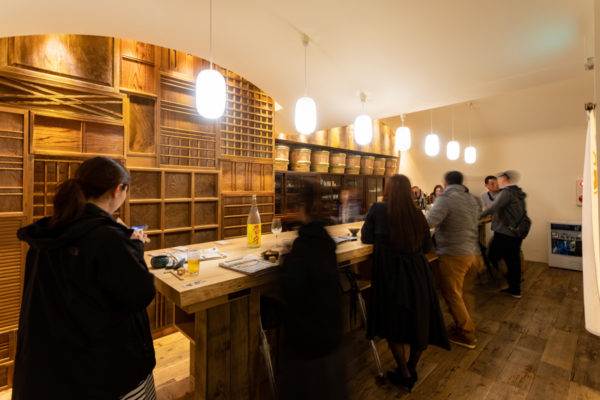 The Kaku-uchi culture has existed in Japan since the Edo period. During that time, the people of Edo (ancient Tokyo) used to buy alcohol and enjoy it inside the store, livening things up.
Nowadays, drinking while standing in front of the counter of a liquor store is what is generally called Kaku-uchi.
In our store, we perpetuate the Kaku-uchi culture by setting up a Kaku-uchi area where customers are able to enjoy a new way to taste Japanese alcohol.
Some drinks are products from Hokkaido, and others are carefully selected around the whole country by the shopkeeper.
Customers are able to enjoy a way of drinking, as well as brands of Japanese alcohol, frozen alcohol, and wooden drinking glasses.
Regarding food, we serve appetizers prepared with ingredients mainly gathered from Hokkaido. Those match well with Japanese alcohol, and we hope you enjoy them.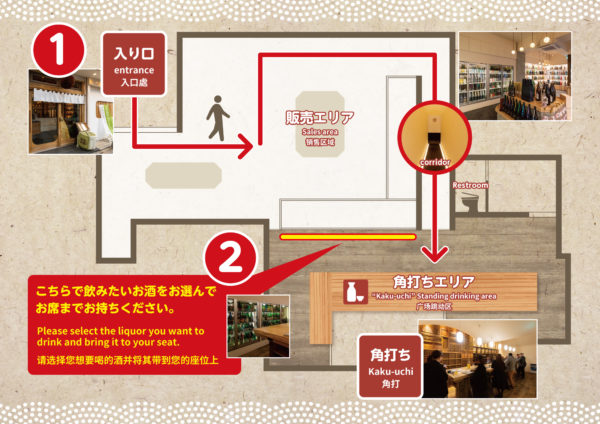 Shop Information
Shop Name
Washu Kaku-uchi Ueda-Ya
Opening Hours
13:00~21:00
Closed Days

every Monday  

Last Sunday

Address
〒070-0034 Hokkaido, Asahikawa, 4 Jodori, 4 Chome−1703-91 Map
Tel.
0166-25-8222
Payment Methods
Credit card(VISA、Mastercard、JCB、American Express、Diners Club、DISCOVER、銀聯)
PayPay、Alipay